Meet Us
Angelica Ford
Bilingual Account Representative
Licensed P&C agent
Joined MIO: 2009
Education: Business Administration in Tourism, University of Mexico City, Mexico
Experience: 10 years of bilingual sales and customer service excellence
---
Rachael Galiano
Account Executive
Licensed P&C agent, CISR, CIC
Joined MIO: 2007
Experience: Cross-trained with all products, specializing in U.S. Personal Lines
---
Nick Janisko
Account Executive
Joined MIO: 2015
Education: Political Science Northern Arizona University (Expected Dec 2015)
Bio: As if one hockey coach in an office wasn't enough, we have two. Nick is the JV coach for the Flagstaff Avalanche. Between school, work, and hockey he doesn't have time for much else.
---
George Howington
Software Engineer
Joined MIO: 2000
Education: MBA Northern Arizona University
---
Anjelica Johns
Bilingual Account Representative
Licensed P&C agent
Joined MIO: 2008
---
Derek Kartchner
Vice President of Business Development and Chief Revenue Officer

Licensed Agency Producer
Joined MIO: 2004
Education: Bachelor's Degree From Northern Arizona University, MBA from Florida State University, and is a Certified Insurance Counselor (CIC)
Experience: Manufactured Housing and Cross border Insurance Markets, extensive travel in Mexico and Latin America
---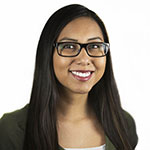 Danielle Kelly
Customer Service Representative
Danielle joined our staff as a high school Intern in September of 2012 providing general office support. Since then, she has not only graduated with Honors, but has gained valuable work experience in service; interacting with our customers, and functioning as a liaison between customers, agents and vendors on a daily basis. In her free time, Danielle enjoys listening to music, socializing with friends and family, and exploring future educational opportunities.
---
Alan Kohl
Management Consultant (Bilingual)
Joined MIO: 2002
Experience: Worked and lived in Mexico, Chile, and Puerto Rico performing Latin America Regional management responsibilities for AIG and ACE, Ltd.
---
Andrea & Jim Labelle
Co-Founders
Founded MIO: 2000
Experience: Extensive insurance underwriting, sales, customer service and marketing experience. Revolutionized distribution of Specialty Personal Lines insurance.
---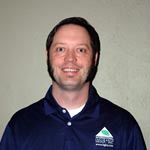 Denny Lauritsen
Affiliate Manager
Denny joined Mexpro in the summer of 2013. His positive demeanor is refreshing and pleasant. Denny is originally from Calgary, Alberta, Canada. Denny is currently proficient in Mexico Home and Auto insurance. He is the father of three young boys, and coaches hockey for two high school teams and his sons' U8 team. He is also an arena manager and Zamboni operator at the local ice rink. Denny is dedicated to making all customer insurance experiences a great one.
---
Itzel Greenheck
Affiliate Manager
Licensed P&C agent
Joined MIO: 2015
Education: International Security and Conflict Resolution from San Diego State University
Experience: 3 years experience in the insurance industry as a broker as well as an inside and outside marketing representative.
Personal Bio: Itzel is originally from Mexico City, she has two kids, loves to laugh, travel, and read.
---
Jack Mangels
Lead Software Engineer
Joined MIO: 2003
Experience: IT genius
---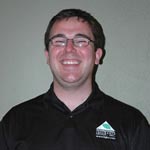 Ben Martin
Customer Service Representative (Bilingual)
Ben brings an additional bilingual presence to Mexpro. Has experience in several fields allows enjoyable communication with all those whom he comes in contact with. He is currently studying to Computer Science at Northern Arizona University with a minor in Spanish. He has earned the Rank of an Eagle Scout from the Boy Scouts of America and has merited one of the positions of one of Arizona's Academic Scholars. He has served as a Spanish speaking missionary in Houston. He joined the Mexpro.com team in May 2013. He enjoys learning new things, listening to different types of Music, singing, spending time with family and friends and meeting new people.
---
Roxanna McDade
Web Designer
Joined MIO: 2007
Education: BS Chemical Engineering, Arizona State University
Experience: Graphic Design, Web Design, writing/editing and Search Engine Optimization (SEO).
---
Michael L. Mercer Jr.
National Agency Producer (Bilingual)
Licensed P&C agent
Joined MIO: 2009
Experience: Over a decade of bilingual sales and customer service experience. Spanish Linguist.
---
Dave Smith CPA
Licensing and Tax Compliance Specialist
Joined MIO: 2000
Experience: Accounting, financial management, tax, and consulting experience. Accounting Manager and Controller for several insurance agencies/brokerages. Private tax practice since 1997.
---
Lisa TaylorCustomer Service RepresentativeLisa is fully involved in our day-to-day operations as an experienced Department and Office Manager. Daily, she interacts with our customers, brokers, vendors, and companies. Prior to working for us, Lisa was employed in public education for many years while earning her BA in Human Development. Since joining us, Lisa has earned her personal lines producer license. In her free time Lisa enjoys reading, fishing and spending time with her family and two young grandchildren.
---
Angelica Terrazas
Account Executive
Angelica joined Mexpro in the summer of 2013. She is originally from Mexico but moved to Arizona at young age. She Graduated from Arizona State University with a degree in Computer Information Systems. During her spare time she enjoys watching all types of movies, reading, and spending time with her friends, family and her dog Mia.
---
Alicia "TC" Tessone
Service Manager
Joined MIO: 2004
Experience: Highly cross-trained in all business divisions
---
Katie Waller
Accounting Manager
Joined MIO: 2008
Education: Accounting
Experience: 15 years of accounting experience related to manufacturing, retail, non-profit, and service industries.
---
Nate Watson
Chief Operating Officer
Licensed Agency Producer, Certified Insurance Counselor (CIC)
Joined MIO: 2003
Education: International Business and Spanish, MBA from Northern Arizona University